Scottish ministers have called for urgent action from the UK government on immigration as the system is "not meeting" the needs of Scotland.
Temporary working visas have been introduced for hauliers and poultry workers to tackle labour shortages.
However, Scottish External Affairs Secretary Angus Robertson said the measure does not help all UK sectors.
The UK's transport secretary said long term changes prevent sectors from standing "on their own two feet".
The UK government confirmed that 5,000 HGV drivers and 5,500 poultry workers will be eligible to work in the UK for three months, until Christmas Eve.
However Mr Robertson has written to Home Secretary Priti Patel saying: "The current immigration system is not meeting the needs of Scotland. At the moment it is not meeting the needs of sectors across the UK."
He called for an "immediate discussion" with the home secretary – and said the UK government "needs to urgently address the immigration challenges".
Mr Robertson wants Westminster to immediately introduce a 24-month temporary workers visa.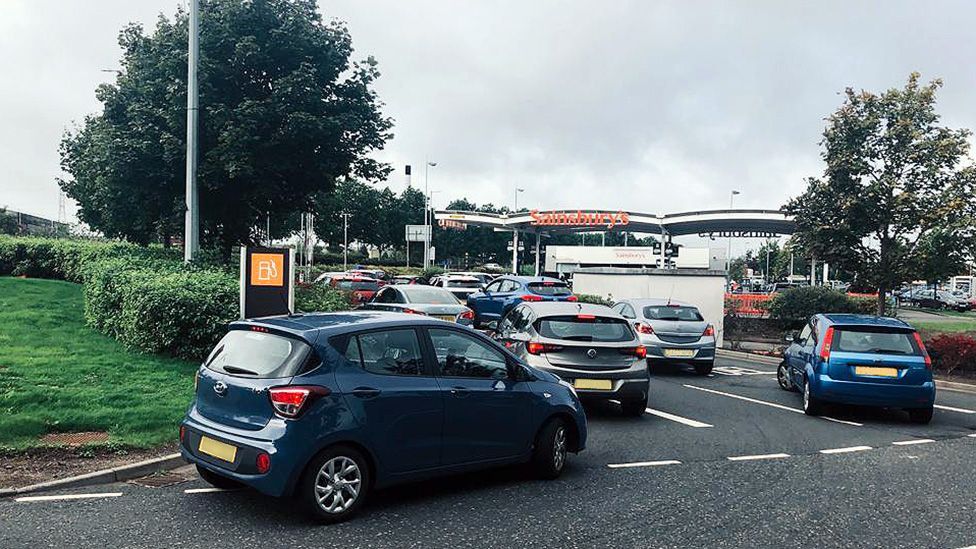 Worker shortages have been linked to both the coronavirus crisis and a lack of European labour after Brexit.
A shortage of lorry drivers has caused problems for a range of industries, from supermarkets to fast food chains.
In recent days, some fuel deliveries have been affected, leading to lengthy queues at petrol stations – despite ministers insisting the UK has plenty of fuel. There are also concerns that Christmas shopping could be hindered without action. Mr Robertson also said the shortage occupation list used for immigration must be reviewed – arguing that Scottish ministers should be given a formal role in determining what categories of workers are on this.
The UK government also has to reduce immigration fees, he said, claiming the costs involved in this were a barrier for both workers and employers.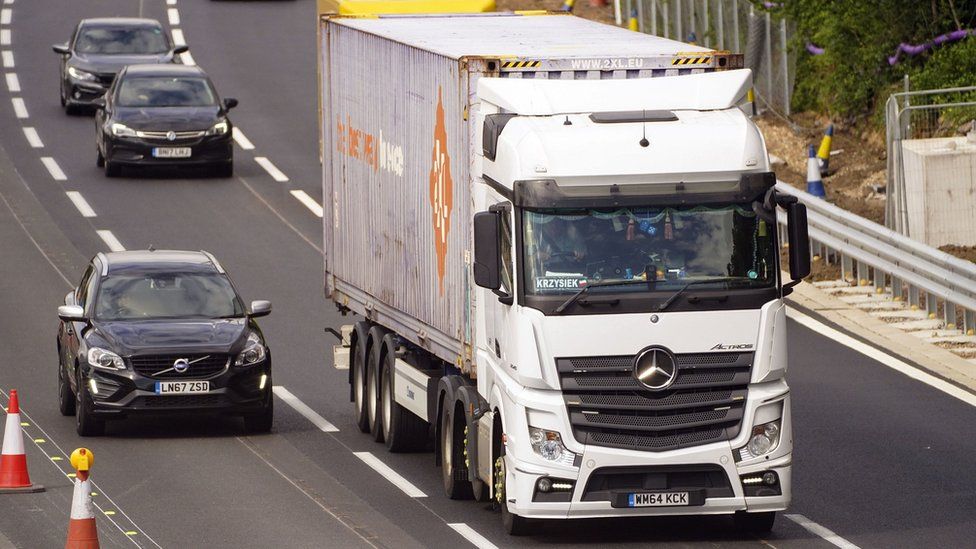 Industry body, Scotland Food & Drink, has accused the UK Government of using temporary visas "to fix bad headlines than fix the actual problem".
Chief executive, James Withers, said: "We have been calling for emergency visas for weeks, to avoid the collapse of some food supply chains.
"I seriously doubt that 10,000 three-month visas are going to cut it. It may help the driver situation a little but it won't address the chronic staff shortage in food production."