Visas offering foreign investors fast-track residency in the UK are being scrapped with immediate effect, the home secretary has confirmed.
Priti Patel said ending Tier 1 investor visas, for those spending at least £2m, was the start of a "renewed crackdown on illicit finance and fraud". The scheme was introduced in 2008 to encourage wealthy people from outside the EU to invest in the UK. It has been under review for some time, after concerns it is open to abuse.
The Tier 1 (investor) visa, often called a "golden visa", offers residency to those investing £2m or more in the UK, and allows their families to join them. Holders of these visas can then apply for permanent residency in the UK, at a speed depending on how much they invest. A £2m investment allows an application within five years, shortened to three years with £5m or two years if £10m is invested.
But the route to residency is now being closed with immediate effect, with the government saying it "failed to deliver for the UK people and gave opportunities for corrupt elites to access the UK". Ms Patel added: "I have zero tolerance for abuse of our immigration system. Under my new plan for Immigration, I want to ensure the British people have confidence in the system, including stopping corrupt elites who threaten our national security and push dirty money around our cities.
The Home Office has issued 2,581 investor visas to Russian citizens since the scheme was introduced in 2008.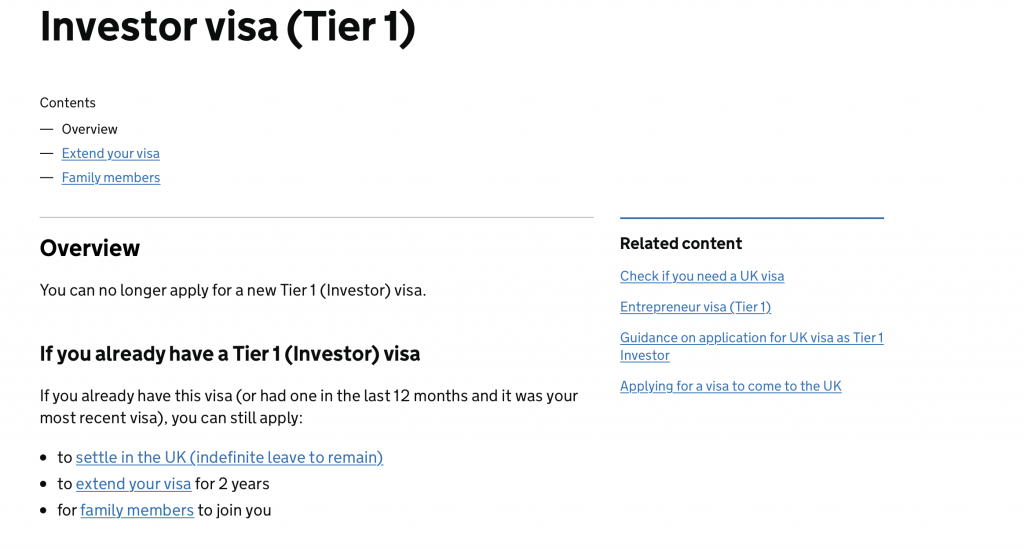 Again, if you are concerned about the impact of the suspension on your initial or extension application. Or you want to move to the UK under other routes. Contact us and we can advise on the current status of applications and the requirements for eligibility.